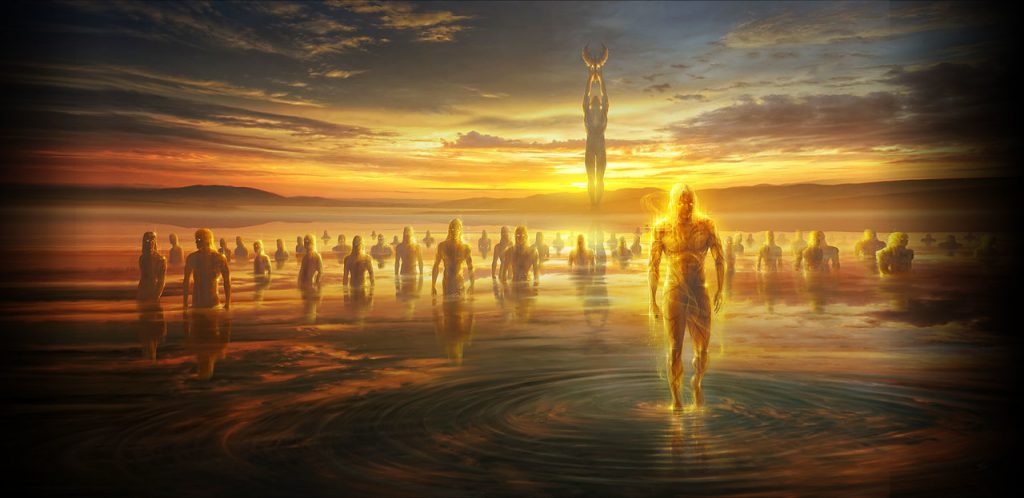 It's a somewhat crazy but exciting project ! Following the success of the Myrihandes saga thanks to our Ulule contributors and the increasing number of sales at book fairs, I made the bet to fund the English translation for the first volume.
Why? Well, because French publishing didn't give me the opportunity to develop the potential of the saga. This legend, freely inspired by the myth of the soul mates – now a literary, graphic and musical work – is a UFO in the world of fantasy literature. The novels seduce all generations, unfold on several media but they do not fit into the small boxes of traditional publishing.

However, the English market is different: at the root of the genre, of the authors who gave fantasy its nobility throughout the world. Hence this project, called MEERHINS. We already have an English version of the official website, a dedicated Facebook page and we are searching for a translator willing to work on the adaptation of the novel.
Above all, our team needs a real visibility for the project. To build a strong enough English-speaking community (webzines, Instagram influencers, booktubers, journalists …) to ensure a base of fans and partners.
This is why we are looking for one or more English-speaking associates with a good knowledge of the fantasy world.
Our ultimate goal: submitting the translated work to movie producers and literary agents.
Please contact me at contact@myrihandes.fr